Talent is equally distributed, but opportunity is not.
Create a Data Annotation Certification program in association with EduNATION.
Upskill rural youth in India by giving them training in data annotation.
Provide technology, industry and corporate exposure to rural youth.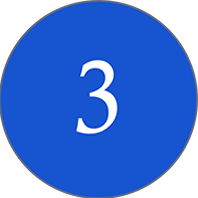 Create job opportunities for the skilled candidates in rural India.
Partnership Benefits
---
We will create a pool of trained workforce to accelerate your manual data tagging.
We will provide you quality data annotation by precisely labeling each data point.
We will ensure lower attrition rate as rural candidates like job stability.


We will do data annotation for you for 1 MONTH at NO COST.


How can you assist Rural Young adults?
---
By helping our candidates in further training.

By providing us with Sample Data annotated by experts.

By giving us manual Data Tagging Projects.
OUR IMPACT

Stanford University researchers found that by doing the FEA course students make an additional INR 5.3 million.
More Info
OUR NUMERO UNO
Our 1st batch of interns is already annotating for MinervaCq.

OUR TRAINING PARTNER

EduNation is creating an online DATA ANNOTATION CERTIFICATION program which will create a pool of highly trained annotators.